Ebo SE, Full House Mobile Monitoring, Intelligent Robot Companion
Regular price
$159.00
$0.00
Unit price
per
Brand-new EBO
Experience Innovation
Starlight Night Vision
High-definition infrared camera, clearly records every moment in life
Automatic Patrol
Set the cruise time point, EBO can patrol the whole house from the charging pile
24H fixed-point security recording
Real-time monitoring, support back-check, 24h comprehensive security companion
Abnormal video alarm/message push
Automatically detect in the EBO field of view, and push reminder information through the mobile APP.
EBO SE, intelligent Robot Companion
Accompanying and companioning are the eternal propositions of the family. If you go out a lot and have a caring member at home, then EBO SE must be suitable for your family.
Accompanying children: do not miss their growth, stay with them at any time.
To accompany the elderly: You accompany me to grow up, and I accompany you to grow old. Say goodbye to loneliness.
Accompanying pets: attract pets anytime, anywhere, say goodbye to loneliness.
Give a sense of security: regular cruises, reminders of changes, and give you a safe home.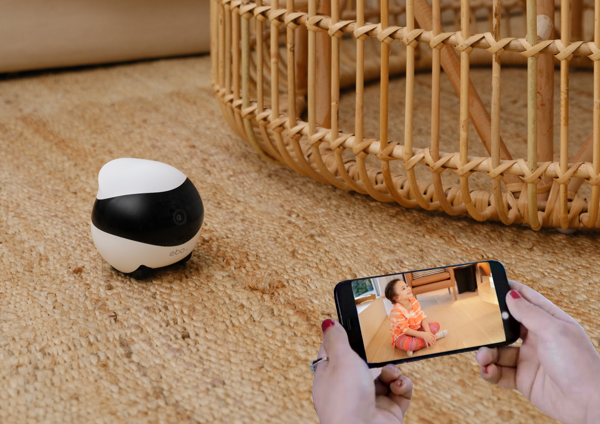 Remote companionship, love is never absent
Remote control, hide and seek with children
EBO moves back and forth, left and right, with the crawler movement chassis and flexible rotation, it shuttle freely.
You may play hide and seek with your child even if you are not at home. You can check out where the child is at your fingertip.
1080P HD camera lens is clearly presented
SE is equipped with a 1080pHD camera, you may have video chat and play with your family, you can also take high-definition photos and videos and share them with one-click editing.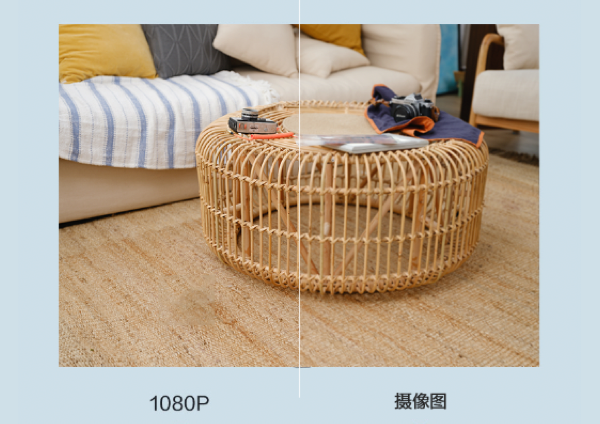 Two-way voice, one-way video
Two-way voice mode, communication is as smooth as a phone call.
One-way video, enables you to see your family up close.
Change reminder
News pushing, travel more at ease
Change reminder, EBO can set motion detection recording function,
It will automatically detect moving objects within the specified range of vision,
And push the transaction information through the APP in time.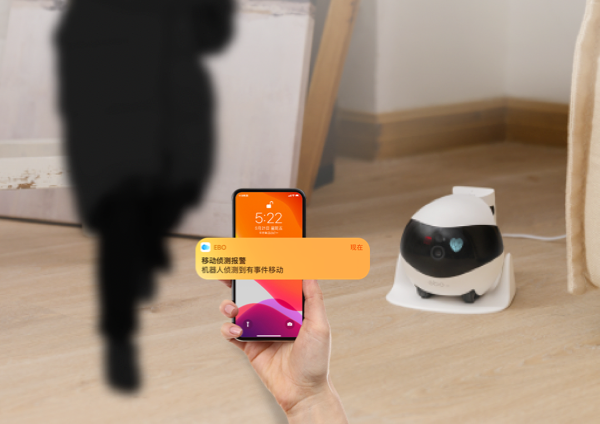 Fixed-point security
External SD card supports video review
The machine monitors security within the visible range of the charging pile,
24H fixed-point recording can be set to protect family safety.
The data will be stored on a rolling basis, and the new content will automatically overwrite the previous content,
No need to clean up manually.
Multi-user login, caring is never absent
The main account can add/delete the sharing family members through APP,
To protect home and accompany the family together.
Automatic recharge
Play without interruption
When the power is lower than the minimum value, EBO will automatically return to the charging station to replenish power
Say goodbye to manual charging, let play truly uninterrupted.
EBO APP works perfectly
EBO is a free download application used to control your EBO and designed for companionship. Now it covers all mobile platforms.
Video operation
Record video
Instant Voice
More...
Video Editor
Video Sharing
Agenda reminder
---
Share this Product
---